NOW LET FOR 2019/20!
Sunrisestar - Student Accommodation Sheffield, Apartments and Houses to let / rent
Welcome to Sunrisestar - Sheffield based student houses and apartments to rent in the best locations. We have been providing great quality student accommodation in Sheffield for over 20 years, always trying to provide amazing functional flats, apartments and houses to students in Sheffield.
University can be the best years of your life when shared with friends, at Sunrisestar we provide Sheffield's most desirable shared student accommodation.
"Don't live alone in a shoebox...."
.....share your uni experience in one of our fabulous private apartments and houses.
All inclusive student rents
All our Sheffield student accommodation features rents that include gas, electric, wifi and water. This is available on all our rented houses and apartments.
"Student Homes not halls!"
Our Sheffield properties are only available to students and feature extra large open plan living areas where you will make memories with friends to last a lifetime. Other Student accommodation in Sheffield do not have the flexibility that our accommodation provides - check us out first before you see the rest.
Epic student accommodation in Sheffield - Apartments and houses in the best locations
Sheffield West Street, Mappin Street, City, Ecclesall Road and Collegiate Crescent Campus.
Call 0114 2787555 for a viewing
Our student apartments and houses let fast so why not visit us now for a viewing you won't be disappointed with the quality of our Sheffield property.
ARRANGE A VIEWING!
PORTLAND TOWER APARTMENTS
Student Apartments from 4 to 7 bedrooms
- Best Location for Nightlife, Eating & shopping
- Huge Apartments - Great for Social Gatherings
- Close to both Sheffield Universities
- Suitable for Individuals or Groups in apartments and Penthouses of 4, 6 & 7 Beds
- Bike Store
LIVE HERE
FAIRFIELD STUDENT APARTMENTS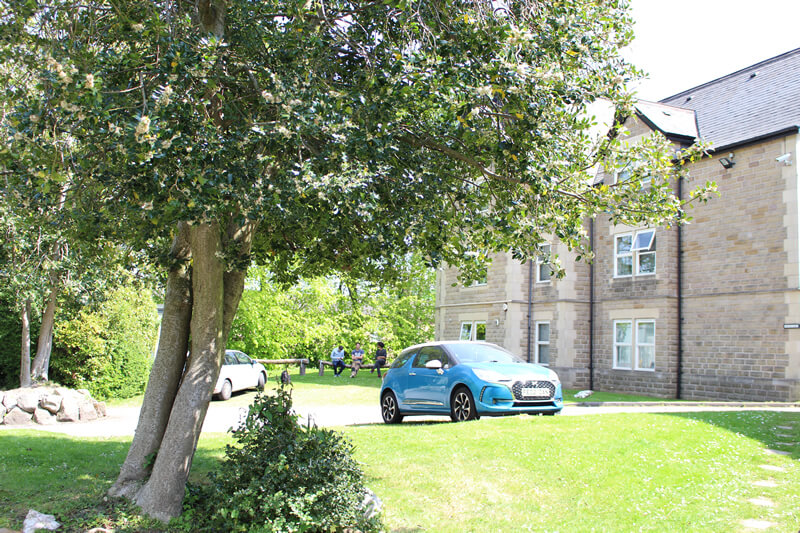 Student Flats and Apartments from 5 to 7 bedrooms
- Best Location for Parking
- Great for Faculty of Health
- Bills & Internet Included
- Ecclesall Road & Collegiate Campus, Sheffield
- Games Room
- Apartments suitable for
Groups of 5, 6, 7
- 7 bed Coach House
TO LET
THE ALBION APARTMENTS
Sheffield Student Accommodation from 8 to 9 bedrooms
- Best for Large Groups
- Apartments of 8 & 9 Beds
- Close to the IC, Diamond and Mappin
- Bills and Internet Included
TO RENT
CEMETERY ROAD APARTMENTS
Sheffield Accommodation from 4 to 5 bedrooms
- Exceptional Value
- Off Ecclesall Rd & Close to City Centre
- Bills and Internet Included
- Balconies
- Duplex Apartments
- Groups of 4 & 5
Student Flat
BROOMHALL STREET HOUSES
Student Houses from 6 to 12 bedrooms
- Fantastic Price
- Good for City, Ecclesall Rd & Collegiate
- Faculty of Health
- Bills and Internet Included
- Bike Store
- Private Back Yard!!
- Two 6 Bed houses (can be one group)
Student Houses
BRAMWELL COURT APARTMENTS
Sheffield Accommodation with 2 bedrooms
- Great for Couples or Friends
- Close to Arts Tower, IC & Diamond
- Off Street Parking
- Bills and Internet Included
- 2 Bedroom Apartments (adjacent)
Student Apartments
To see just how great our
student accommodation in Sheffield
is, take a look around the google map, our apartment,flats and houses are marked with our logo so you can see just how close our student property is to Sheffield University locations.
Portland tower Student Accommodation
in the centre of Sheffield just off West Street provides
student apartments and flats
from 4 to 6 bedrooms, idea for Mappin, Sheffield Information Commons, Student Union, Sheffield University, Sheffield City centre and the newly built Diamond.
Fairfield Student Accommodation
is close to Ecclesall Road, and provides apartments, flats and a coach house from 5-7 bedrooms, close to Collegiate campus, Sheffield Faculty of Health, Sheffield University, Students Union set in its own leafy grounds. We also have arrange of smaller
student properties to rent or let in Sheffield
, an overview of this student accommodation can be found here.